Maryam Nawaz Sharif: The Beautiful Picture of Pakistani Politics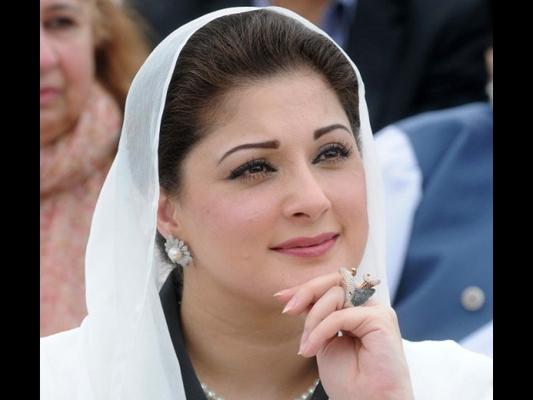 Nawaz Sharif's India trip has made more news in India than his own country Pakistan. Few rumors doing the rounds were that he is bringing his 38-year-old daughter Maryam Nawaz Sharif along.
Sadly she could not accompany her father to oath taking ceremony of Narendra Modi but she has sparked considerable interest among Indians.

Maryam Nawaz Sharif is the only daughter of Nawaz Sharif and has been touted as the heir of his political legacy. Nawaz Sharif has two sons as well.

Maryam is currently enrolled for a PhD Degree in Political Science at University of Cambridge. She is working on her thesis by being based in Pakistan only. The topic of her thesis is 'Post-9/11 Radicalization of Pakistan'.
She is married to Retired Army-man Captain Mohammad Safdar. Safdar was suspended from basic membership of the PML-N party on disciplinary grounds in 2012. Maryam came out strongly to support her father's decision and respected his stand of keeping party above family.
She is quite active on Twitter and has a verified account followed by 367K followers.

Right now she is heading the women and youth-centric initiatives of her father's government.

She is a vociferous advocate of friendly ties with India and is known to push her father to visit India and normalize relations.
(Coutsy:www.theforthright.com)